Whether you're just starting your ecommerce business or you're looking to boost your online revenue, an ecommerce platform can make all the difference in the world.
Most ecommerce businesses choose a platform (also called a "content management system") based on criteria like how easy it is to add products or finalize an order. But SEO is equally important when you're picking the engine that runs your business. And since you'll probably be using the same platform for a long time, it's important to do your research to determine which fits your needs the best.
Of all the options out there, three stand a cut above the rest. These three ecommerce platforms are designed to make your website operate smoothly while also helping search engines like Google find you. When you want the best, these three platforms deliver the whole package.
Magento
Magento is a free, open-source ecommerce platform that's used around the world, including some huge national and international brands. It's designed to blend seamlessly with multiple features on your site, including PayPal integration, so you can customize your site's user experience however you'd like. You also don't have to pre-plan to make those changes — you can make them at any time, even ten years after you start using Magento.
In terms of SEO, Magento is valuable for a long list of reasons. You can customize far more than just how your website looks when you use it, and many of those changes all directly impact your SEO. You just have to know what Magento brings to the table.
Unique page titles
Your pages' titles are arguably the most important factor for Google to find them. The titles are the page names that show up on Google's search results pages, and they also show up on your web browser's tabs. Titles are one of the first elements Google sees about your page, which helps them contextualize and rank your page accordingly.
You can maximize the effectiveness of your page titles by using keywords in them and making them attractive to search engine users. For example, if you're selling solid-color T-shirts, you could use a page title like "Quality Solid Color T-Shirts" followed by your brand name. The reason this kind of title is so effective is because it tells customers exactly what to expect on your page and what company published it. Simple, but effective!
Custom Meta Descriptions

The meta description is the part of a Google listing underneath the URL that tells customers a little more about what they can expect from the page. While you don't have to use keywords in these to be successful, well-written meta descriptions are great ways to draw site visitors.
If you don't write a meta description for each page, Google will default to displaying the first few lines of text on a page and truncating it at after a certain number of characters. This doesn't hurt your ability to rank, but it does affect how many customers will click to your website. Instead of seeing one or two short sentences about your business or your page, customers instead just get a long string of out-of-context information, and that can make them skim right over your website's listing.
Integrated blogging
Because Magento is open-source, a lot of independent developers have created their own plugins and extensions for it. With such a huge variety of options available, Magento is a modular platform that can be almost whatever you want. A lot of those options include blogging extensions, which you can use to add new content to your website regularly.
Adding new content is helpful since it sends signals to Google and other search engines that your website is active. Regularly updating your site with new pages, even if they're just blog posts, also prompts search engines to index or "crawl" your site more regularly, allowing them to find and rank your new pages quickly. When that happens, you can get the leg up over your competitors by having new content rank on Google faster than them — and maybe even in the same day!
Shopify

Shopify is a paid platform that is used by hundreds of thousands of retailers worldwide. It's so popular because it integrates all of a customer's shopping options — online, on social media, via mobile, etc. — into one convenient and easy-to-use package. That's a pretty great mission statement, especially if you don't want to play around with customization options.
Shopify may not be open-source, but it still has a lot of potential for SEO. Some major changes over the past years have given its users a lot more power, which has helped them rank well online and build their businesses.
Custom alt tags
Google and other search engines can't read non-text items on your site. That means if you have photo, audio, or video, Google doesn't know what they are.
That's where the alt tag takes over.
Alt tags are short, 1- to 4-word descriptions of an element on your site that tell Google what the element is. So if you have a photo of a black T-shirt from Hanes, you can use the alt tag "Hanes black T-shirt" so Google can better read your page. Without these simple tags, you won't rank nearly as well in searches since Google just doesn't know what's on your page.
And when you don't rank, you lose sales.
Canonicalization
This five-dollar word refers to directing users and search engines to certain pages when you have multiple pages that are all about the same topic. For example, if your online T-shirt store had a category called "Athletic Shirts" and "Day Wear," and they both contained the same products, canonicalization would make one of these pages the "main" page, even if people clicked a link to the other one.
If you've heard the terms "redirect," "301 redirect," or "permanent redirect," this is similar.
Canonicalization is important because Google gets confused when it sees pages on your site that have the same content. It doesn't know which on to rank, so it winds up splitting their ranking so neither performs well. When you use canonicalization, Google finds only one page and ranks it accordingly.
If you want your business to grow and compete, canonicalization will keep your site more organized and straight-forward for search engines. Hosting duplicate pages without canonicalization makes your pages compete against one another, and your competition uses that opportunity to outrank you.
Woocommerce

Woocommerce is a free plugin that you can use for WordPress, essentially turning your blog into an online store. Since it's setup as a plugin, you can use other plugins in conjunction with it, including specific programs that are made as extensions for Woocommerce.
Woocommerce's SEO advantage can be whatever you want it to be. WordPress is a highly-customizable platform, so when you're working with Woocommerce, you have a little more freedom to find what you want. And while the modular nature of Woocommerce makes it similar to Magento, the key difference is that you don't need to worry about coding or programming anything with Woocommerce — you just download and use!
SEO plugins for Woocommerce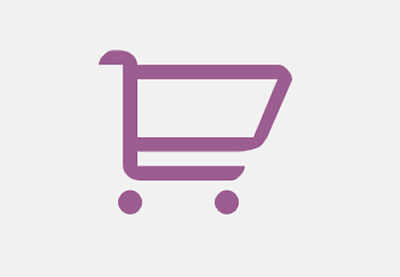 Because this platform operates so differently from the others on this list, it can be harder to get a handle on what exactly you need to succeed.
However, you can find plugins that'll allow you to modify your online store with virtually the same level of customization as any other platform. The key is finding what you need.
Fortunately, WordPress maintains a full list of plugins that are helpful for users, and with so many custom-made programs, it's pretty much a guarantee that you can find what you need.
The only thing to keep in mind with Woocommerce is that not every WordPress plugin is 100% secure. In fact, several have shown vulnerabilities long after they were released, which can make it risky to install plugins for your business when you want it to be secure.
If you use Woocommerce, you just have to do your homework. Learn about SEO, find plugins that correspond to your knowledge, and research them to see if they have a history of vulnerabilities. The best you can do is know your stuff!
Choosing the best ecommerce platform for SEO
Unfortunately, we can't really say what platform is the best because it really depends on your business. If you have a lot of knowledge about SEO and a lot of ambition, you could go with Magento since it's so open-ended. If you want something more structured, try Shopify. And if you want something easy, go with Woocommerce.
All of these platforms have benefits and drawbacks — it just depends on what you want to achieve with your business.
If you're stuck on what platform to choose — or if you just don't have the time to research them — check out our list of SEO agencies to see if any of them are a good fit. We've checked all of them to make sure that they know what they're doing, and they can help your ecommerce business make more money while improving your SEO.
The 3 Best Ecommerce Platforms for SEO